Sometimes it is difficult to come up with listicles, and yet I love trying. I love finding a theme and trying to adhere to it. Sometimes it works, and sometimes it doesn't. Hopefully this time it will work.
With this one, I wanted to look at movies made with a song title, and often in the case of a number of them, that also use the song in the film. I do want to differentiate this between movies that have a song named after them that is on the soundtrack, so Ice T's "Colors" is not included because it was made for the soundtrack of Colors (1988). Which is a pretty kick ass cop movie. I might have failed at following that rule on a couple of them, but I wanted to include them anyway.
Most of these films did not start with these titles, but probably had a working title like "Madonna Mix-Up" or something.
10. Boyz N the Hood (1991)
John Singleton is a kick ass director who has a number of great films under his belt, but 1991's Boyz N the Hood is where it all started. And for a first feature film, he got Ice Cube, Cuba Gooding Jr., Laurence Fishburn, Morris Chestnut, Regina King, and Angela Bassett as the cast. That is an absolute power cast. And I love how it happened. Gooding and Chestnut were cast because they showed up to auditions first. He met Ice Cube while working the Arsenio Hall Show, and Fishburn during Pee-Wee's Playhouse.
Also, because no one is stopping me, here's the Dynamite Hack version of the song.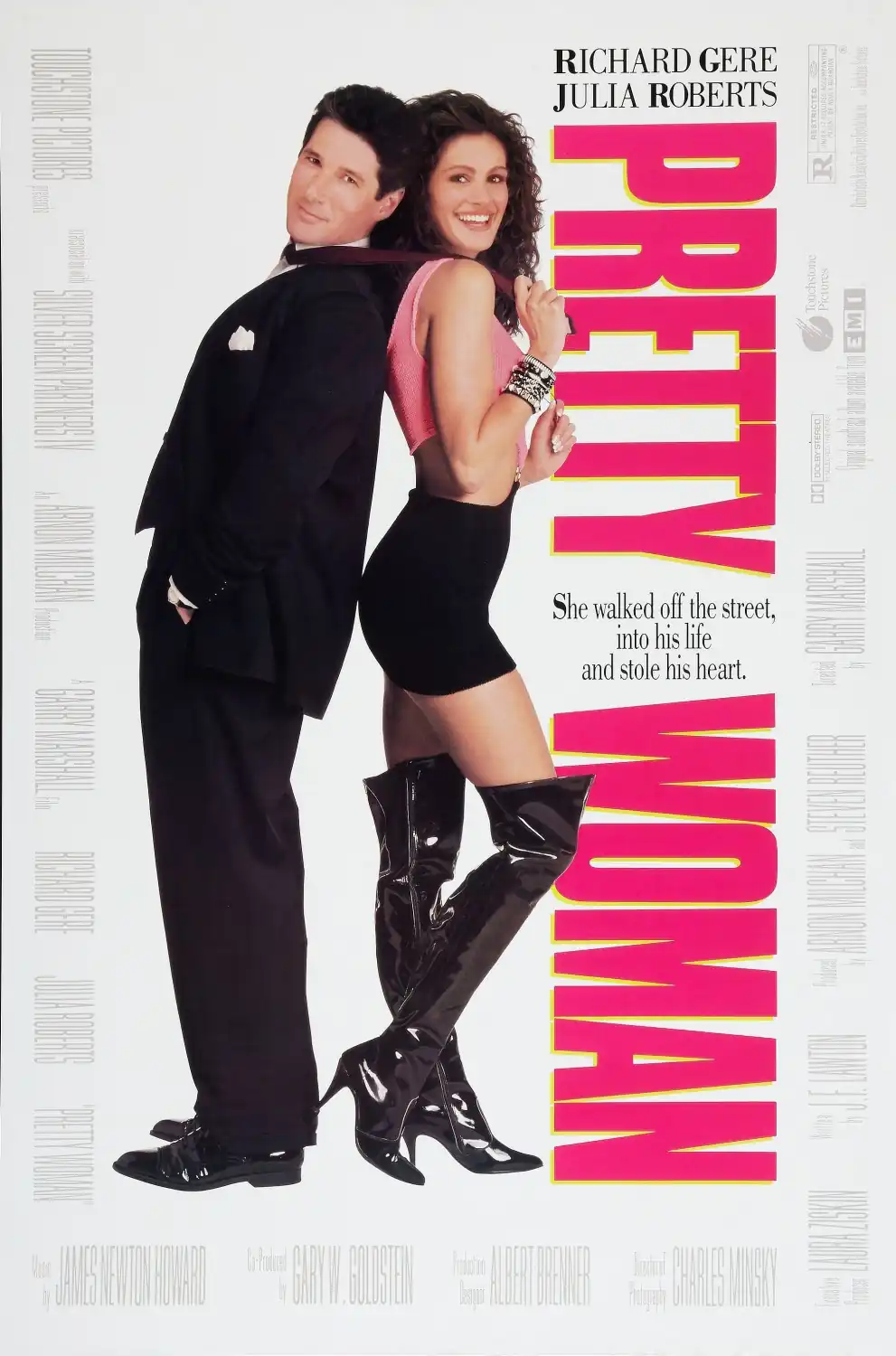 It is hard for me to remember when Julia Roberts wasn't a super-popular mega star. Whereas the quirky Mystic Pizza (1988) put her on the trajectory for Steel Magnolias (1989), it was Pretty Woman that cemented her stardom. Playing the hooker with a heart of gold to Richard Gere's suave and sexy businessman, Roberts catapulted above and beyond the actor's A-List. Whatever there is beyond the A-list, she's been there and done that.
I'm pretty sure Roy Orbison did not have Julia Roberts in mind when he wrote "Pretty Woman," but I kind of wish he could have seen it.
Fun fact, Richard Gere composed and played the piano solo in the film. It was 100% his work.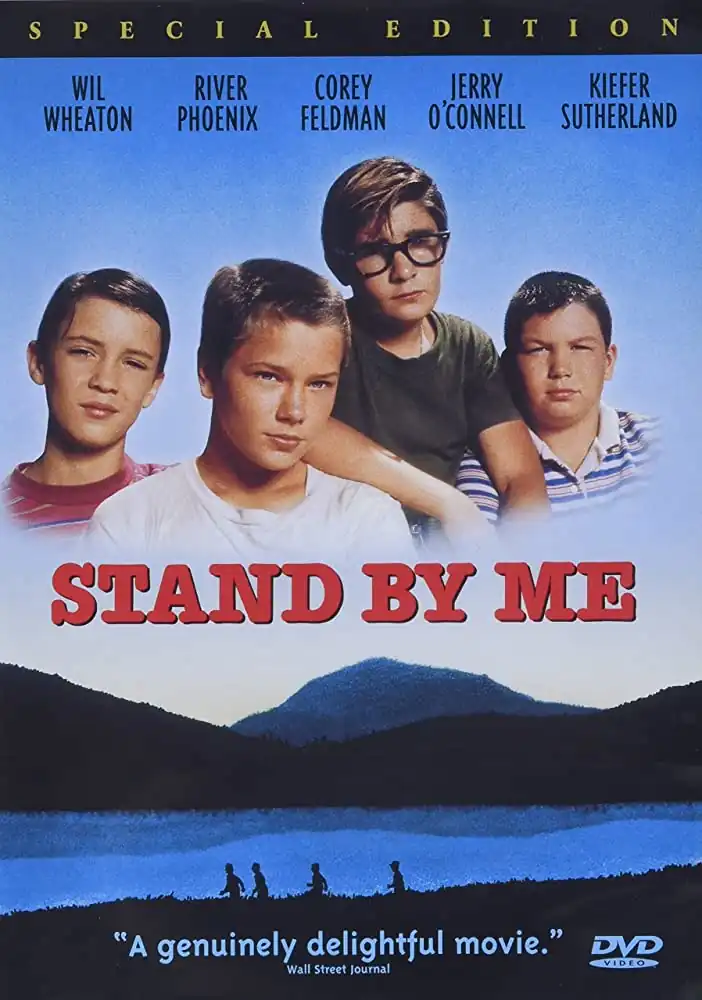 "You guys wanna go see a dead body?" That line, coupled with the fact that the film is based on a Stephen King short story released two months after the box office smash Maximum Overdrive (1986), and directed by All In the Family's Michael "Meathead" Stivic (Rob Reiner) made this seem like a longshot, but Stand By Me has become entrenched as one of the best King adaptations on film, and a powerful coming of age story.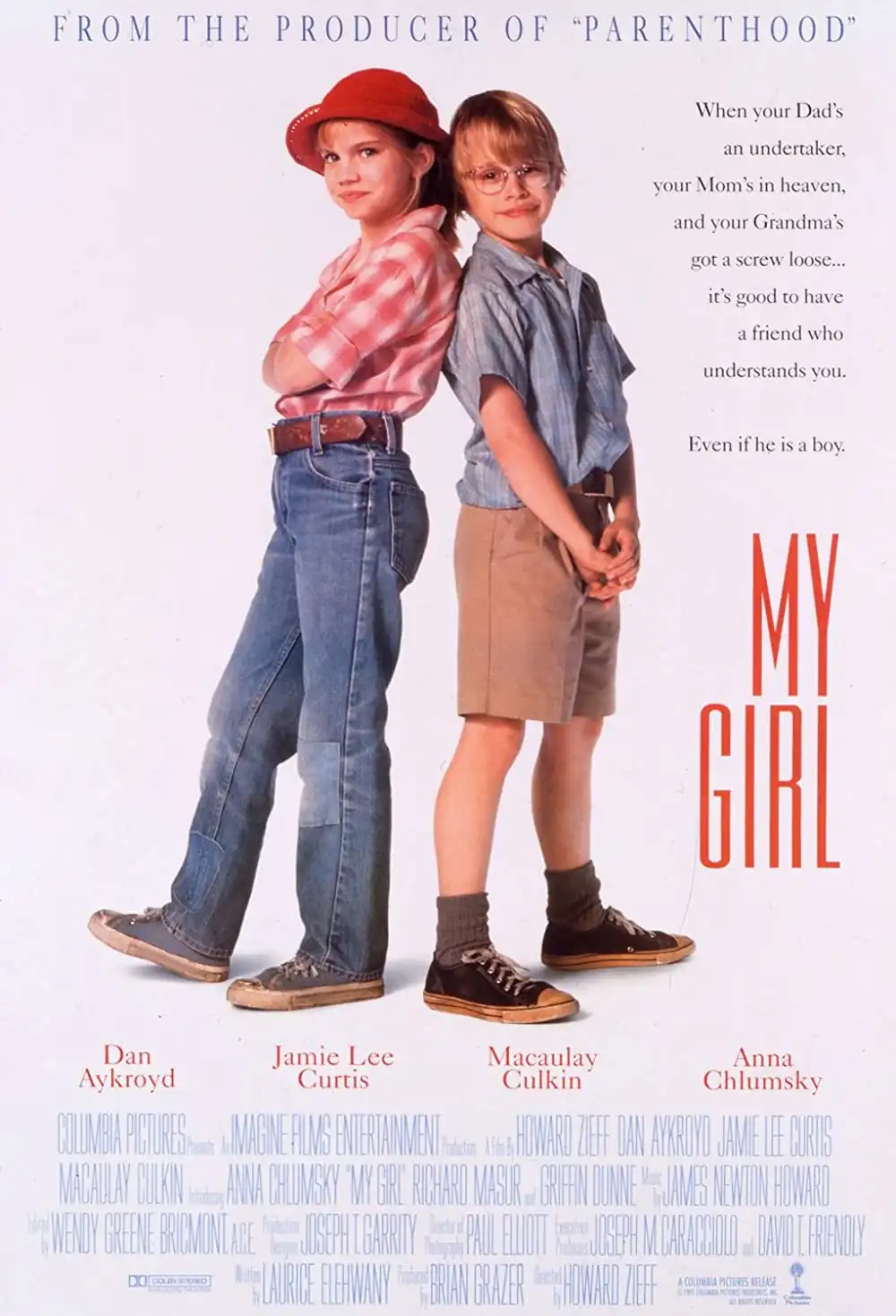 My Girl is a sweet 1990s first-love coming-of-age tale parodied at the end of Nicholas Cage's 2006 remake of The Wicker Man. It starred Home Aloner Macullay Culkin and future Blood Car (2007) star, Anna Chlumsky.
When The Temptations recorded their 1964 hit, they probably had no idea that a quarter-century later, the director of Private Benjamin (1980) would make theatergoers bawl their eyes out because Macullay Culkan can't see without his glasses.
6. Coal Miner's Daughter (1980)
1980 was a crazy time for songs that were turned into movies, and this one might not quite fit because it was actually a country song about Loretta Lynn's past that was turned into a film about her. But I'll pretend I didn't realize that. The Coal Miner's Daughter is a biopic about Loretta Lynn who was married at 13, raised a large family, and then became a Country music superstar…as one does.
Sissy Spacek is fire in this as Loretta Lynn.
As I mentioned in the last entry, it was a crazy time for country songs to become movies. Kenny Rogers released The Gambler in 1978, and it was a super hit. The story in the song inspired a TV movie which has four sequels. YES. There are five Gambler films in total. It's like Saw, but with a card shark country singer. His popularity also spawned a Coward of the County TV movie based on that song as well.
I could have included the official video for The Gambler, but Kenny Rogers also appeared on the Muppet Show and they did a Muppet version. Of course it is by far the superior version of the song.
4. The Crying Game (1992)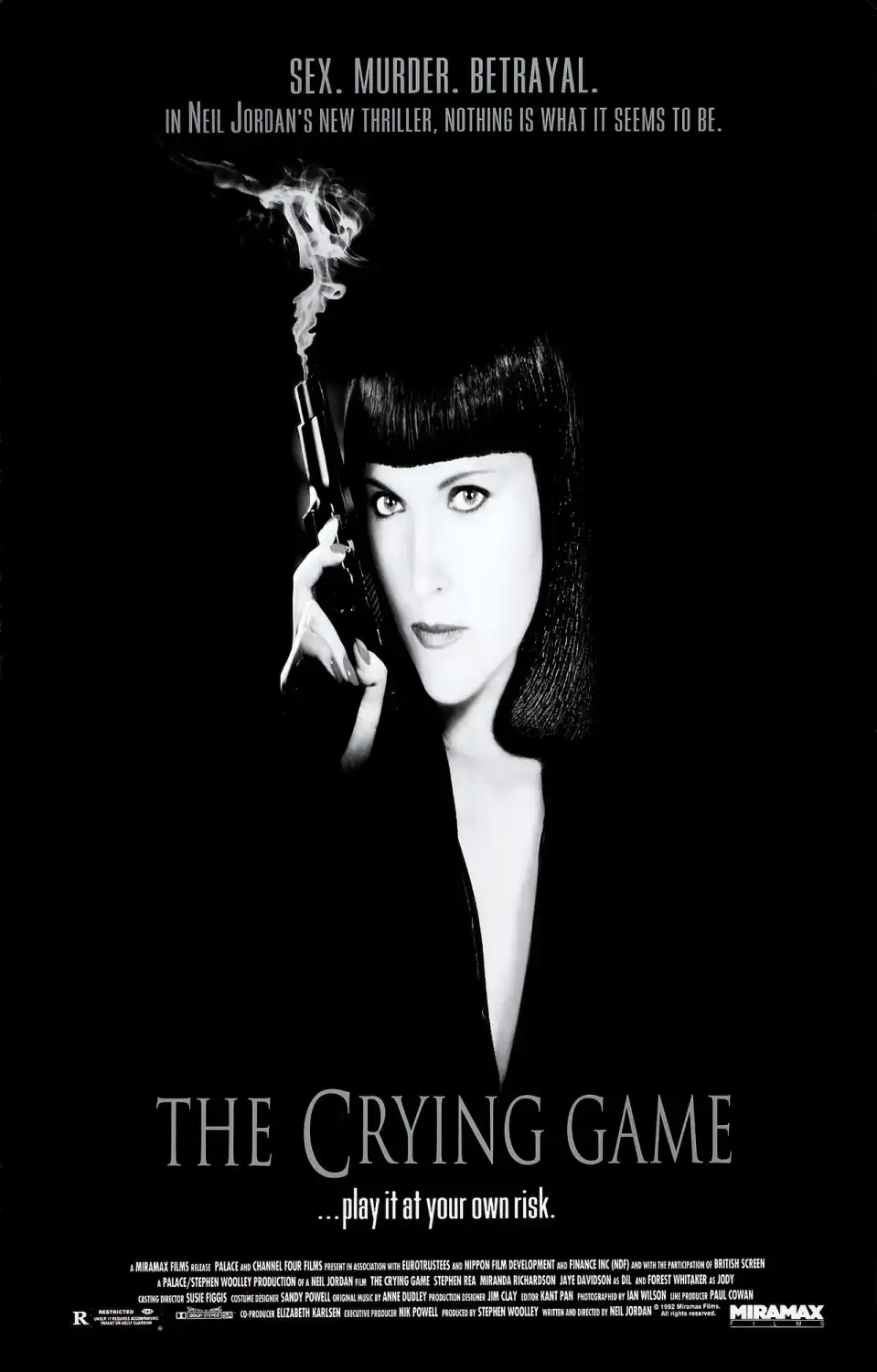 When Boy George released "The Crying Game," I don't think he expected it to become an anthem for the strangest film representation of Trans people since Myra Breckenrige. I want to look at it and Myra at some time in the future because they are fascinating studies, but they go beyond cringey when it comes to trans representation in movies. But at least it wasn't Beyond Valley of the Dolls (1970).
3. Who's That Girl? (1987)
Spoiler alert: It's Madonna.
Okay, I know. She wrote the song and decided to make it the title track for the film because she liked it so much. So, technically it probably doesn't fit.
But I really wanted to answer "Who's that girl" with Madonna.
2. Can't Buy Me Love (1987)
McDreamy and my crush from Explorers (1985, Amanda Peterson) pair up because she's the hot girl at the top of the social pyramid and he's a dorky guy with enough money to hire her to pretend to date him for a month to get popular by social osmosis. Also a Beatles song.
This is the film that always and forever made Jason Biggs synonymous with the term "pie fucker." Blessed be. Oh, and Don MacClean wrote the song.