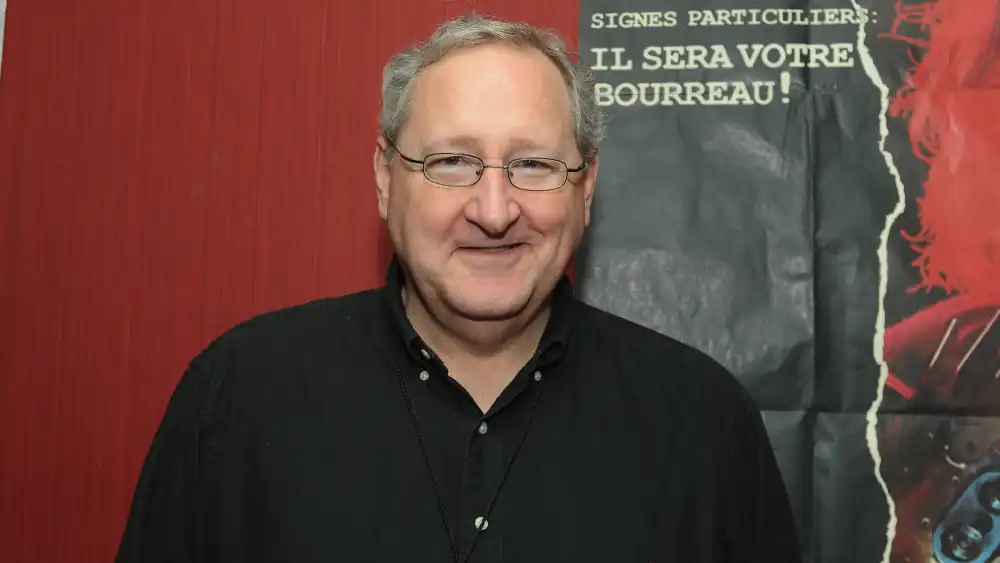 This is been a long, difficult week. I work 10 hours days and have Wednesdays off to do grocery shopping and the like. This week, I finished out all of the scheduled posts for October and the beginning of November. The wife is sick, which is always horrible. And yet, as of Friday, I'm starting to feel sick, so I do not have high hopes for somehow sliding past it this time.
At work we've been going through a lot more of the laptop checkout program for MacBooks and are running into a myriad of issues with activation locks, firmware passwords, etc. All things that we should have escrowed in JAMF (and seemingly do), but the escrow keys are not working. Plus there is some gnarly behavior working behind the scenes between JAMF and Ventura that is making skipping the OOB prompts problematic. At least my scripts work, though I'm not doing anything very exciting.
Below is the October YouTube playlist.
Tommy James and the Shondells – "Crimson & Clover"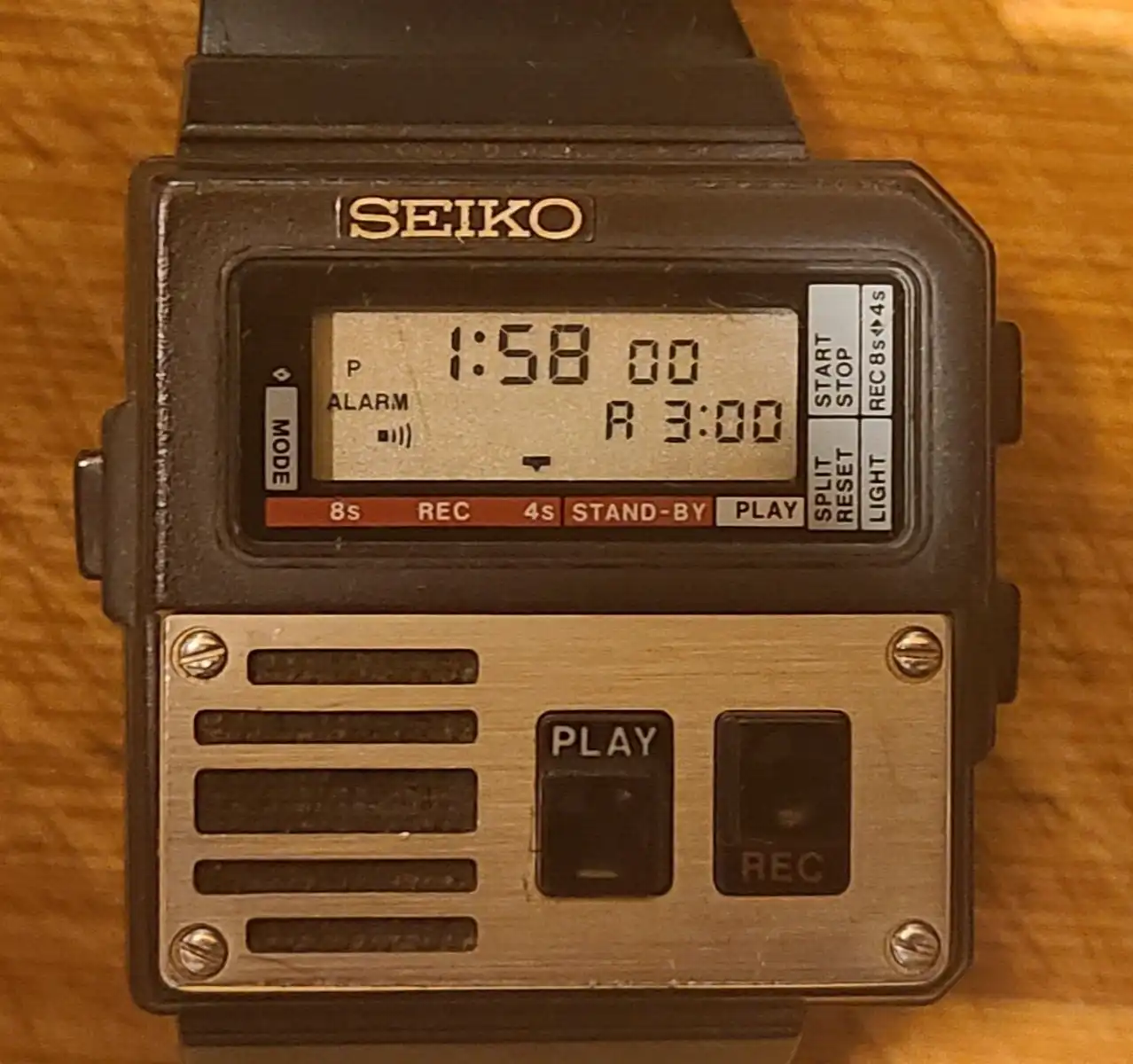 Seiko Voice Note Ghostbusters Watch
Before Siri would let you speak into your watch communicator style and record things to your fancy iPhone, Seiko created a Ghostbusters voice note watch.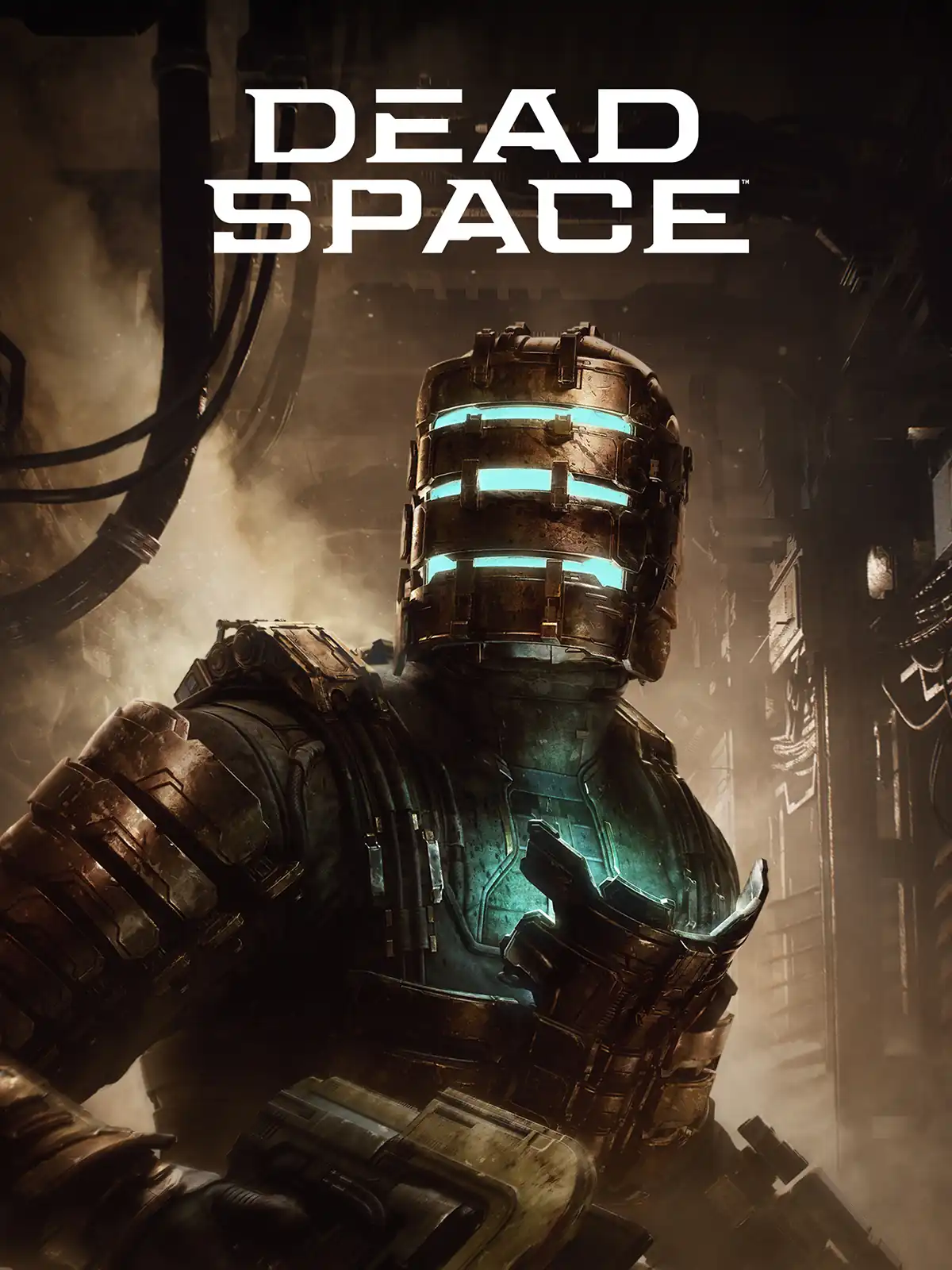 Dead Space (2008)
Dead Space Necromorphs were hands down some of the coolest enemies in a game, and cutting them up with a mining laser was also super fun. The remake was released earlier this year and expanded the space ship environments and ratcheted up the tension.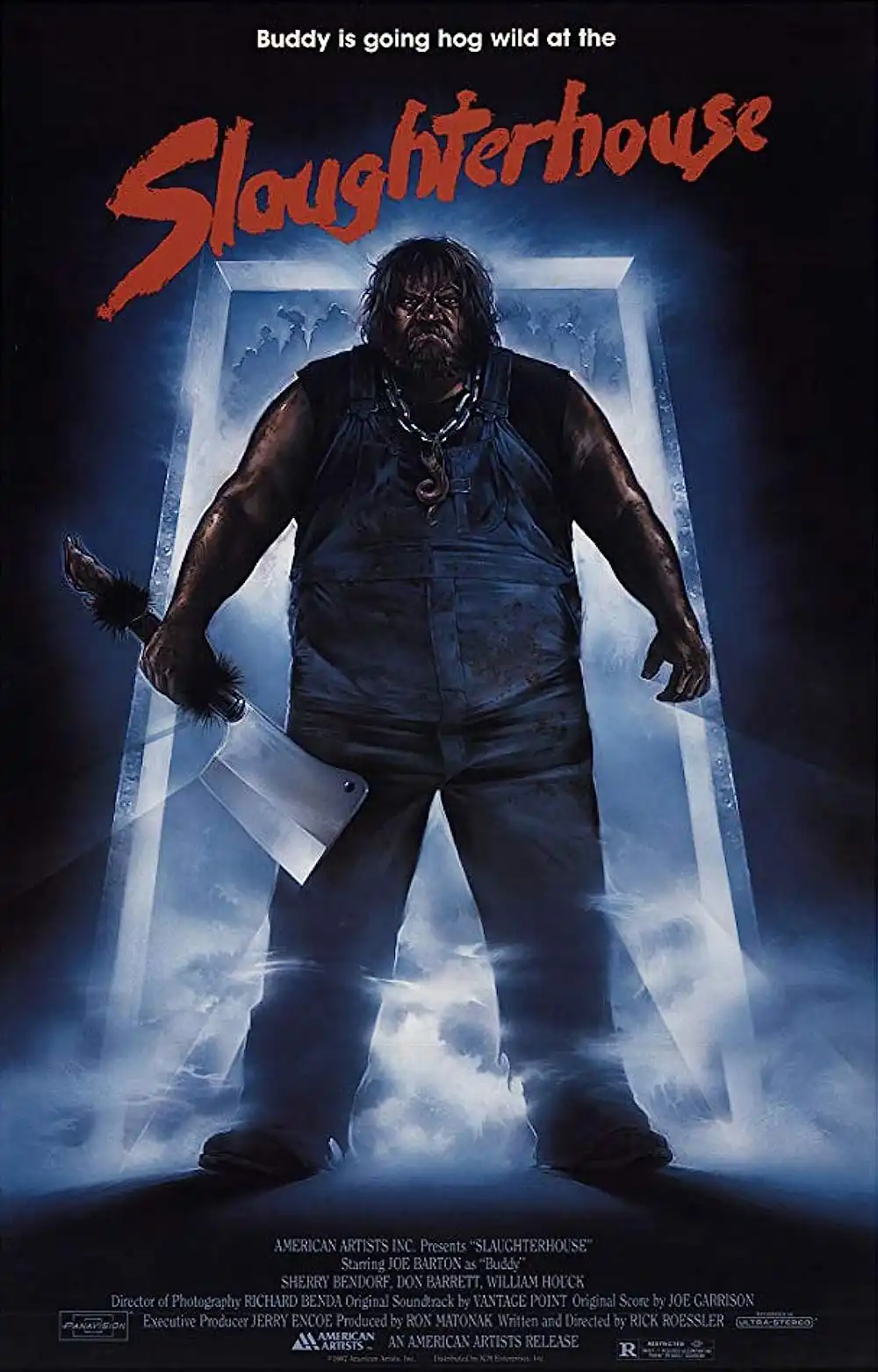 Slaughterhouse (1987)
When the owner of a slaughterhouse is forced into forclosure, he compels his huge, murderous, not-quite-right-in-the-head son to murder those responsible…and anyone who gets in his way…or happens to be hanging out around the pig farm.
Pat Benetar – "Sex as a Weapon"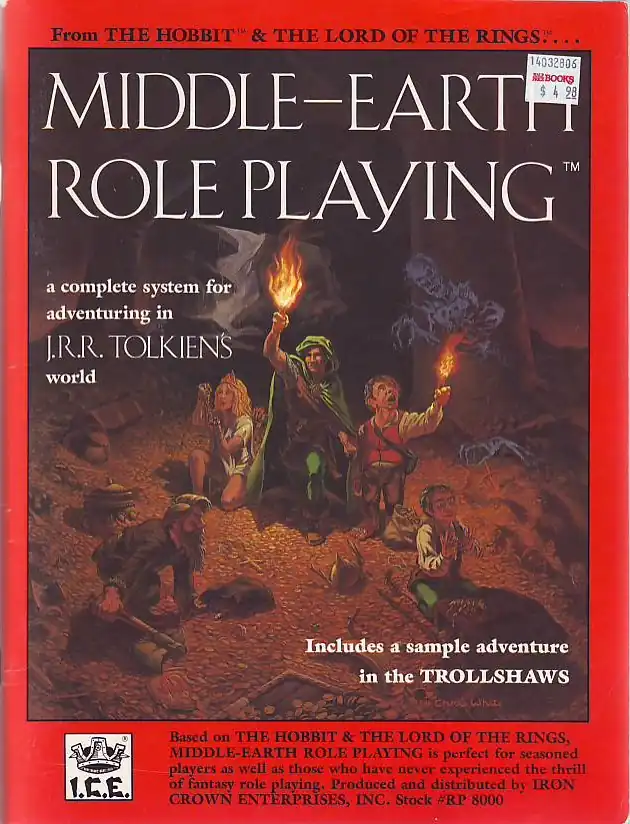 Middle Earth Role Playing
I checked this out of the library back in the day but did not have anyone to play it with. I devoured the sourcebooks, though, trying to leech up everything I could. I still have never played it, and now that it is out of print, it is pricey to even consider buying on EBay.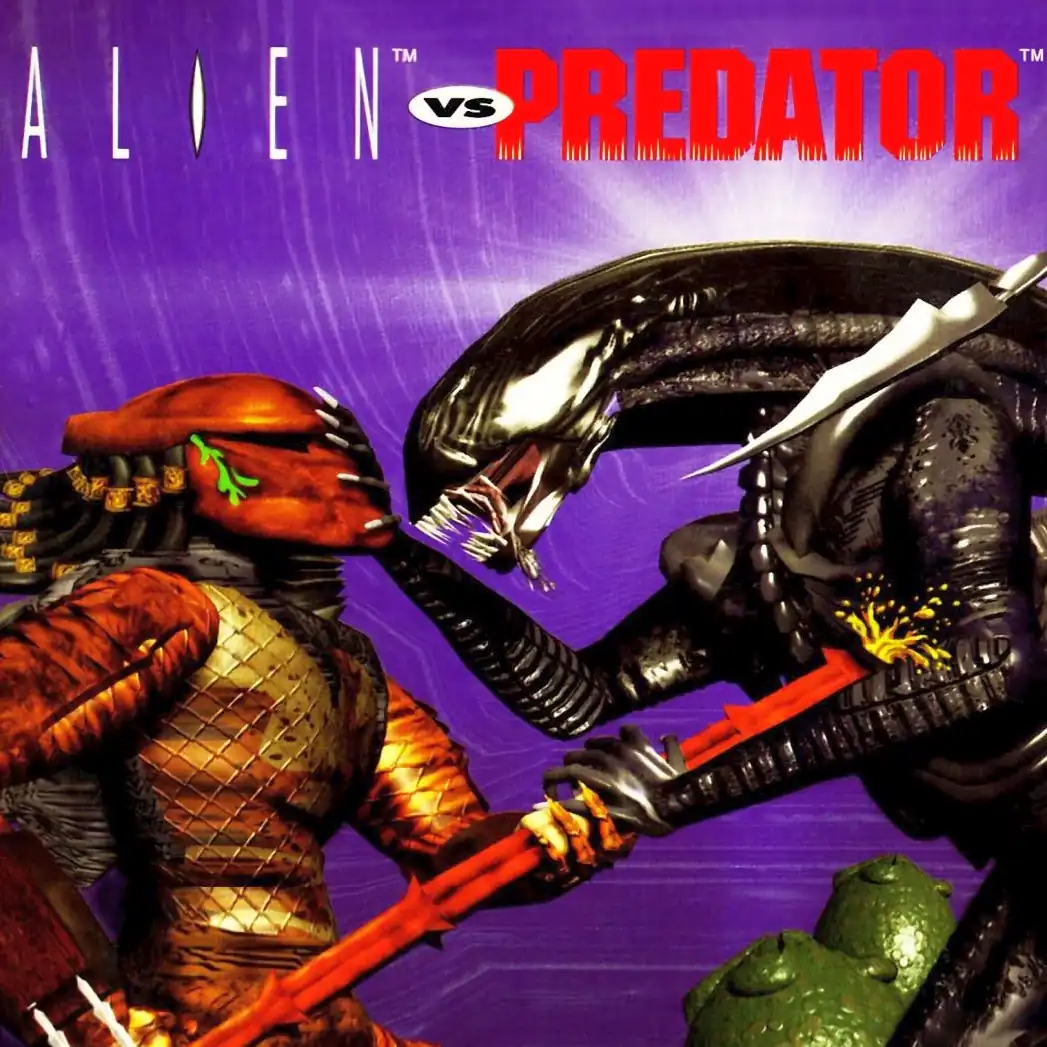 Alien vs Predator (Atari Jaguar, 1994)
AvP for the Atari Jaguar was a damn fun little first-person shooter, and the first AvP showing from Rebellion Studios. They would go on to make to make a PC revisioning of the game using the same multi-character class approach (Alien, Predator, Marine selection).
Play in a browser at RetroGames.cc.
Or click the "Play Now" below.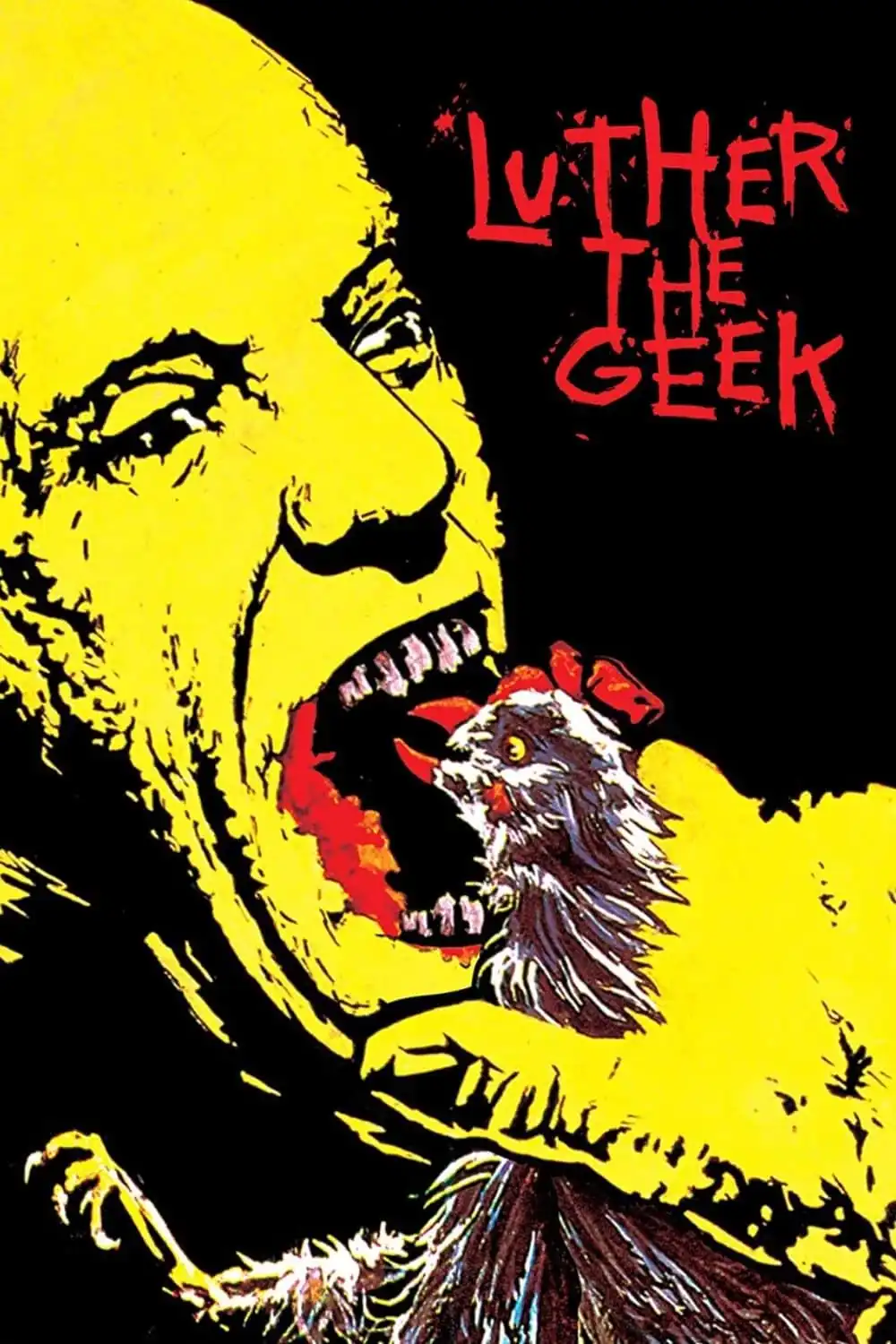 Luther the Geek (1989)
The most fun you've ever had with a freaky dude who has steel teeth and bites the heads off chickens. Perfect spooky month viewing.
Stream it on Tubi.
Gillette – "Short, Short Man"
I have a friend who absolutely hated this song because it emasculated men by making fun of their short, short manhoods. I found the whole situation quite funny. I still do.
Or, for fun, the longer, dirtier version than what was on the radio/MTV: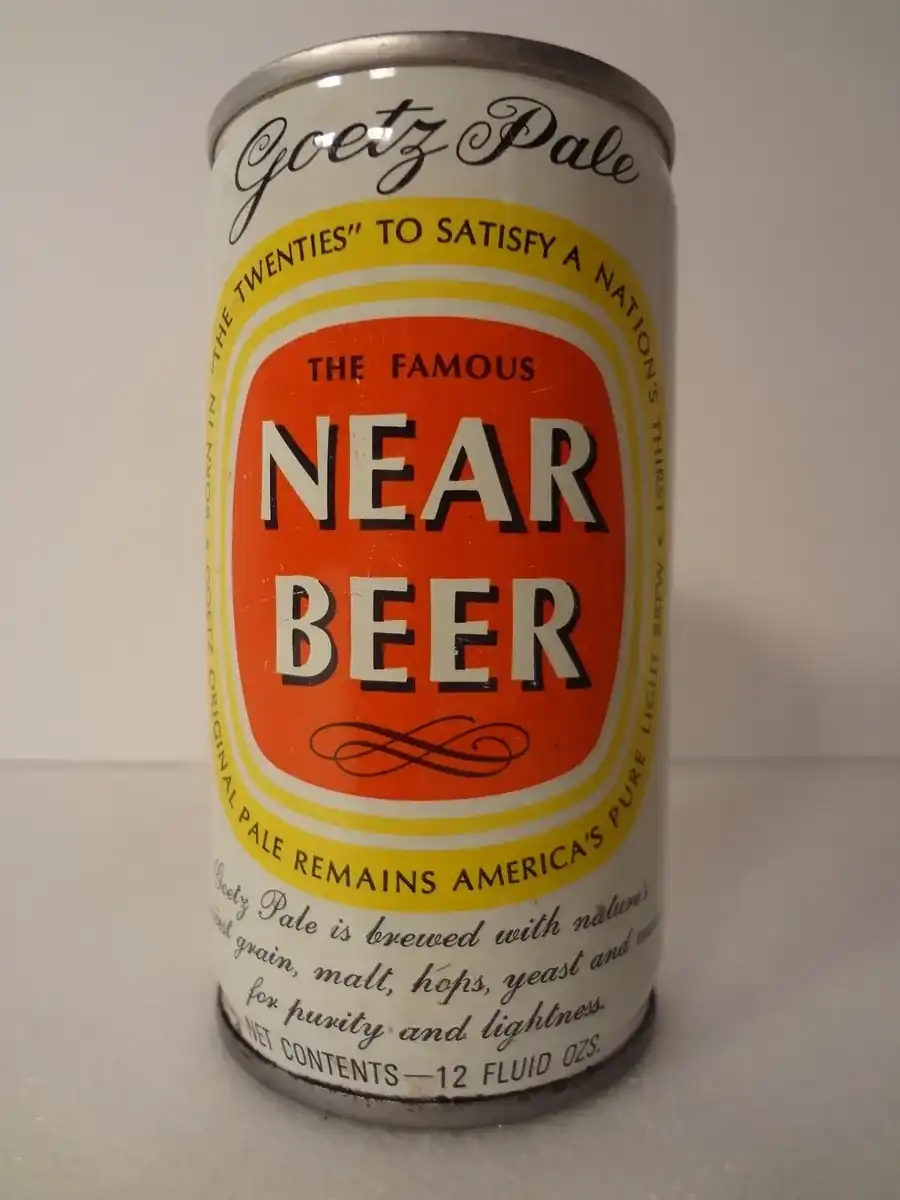 Near Beer
Simultaneously marketed to recovering alcoholics who wanted the taste of beer without the alcohol and to children, Near Beer (and a whole slew of non-alcoholic beers) sat directly in the line of fire in the 80s culture wars.
Friday the 13th (NES, 1989)
Control camp counselors around Camp Crystal Lake to find and defeat Jason Voorhees with a variety of weapons. Even more hazardous that Jason are the local wildlife that is always trying to kill you.
Play it in a browser at RetroGames.cc or click the "Play Now" button below.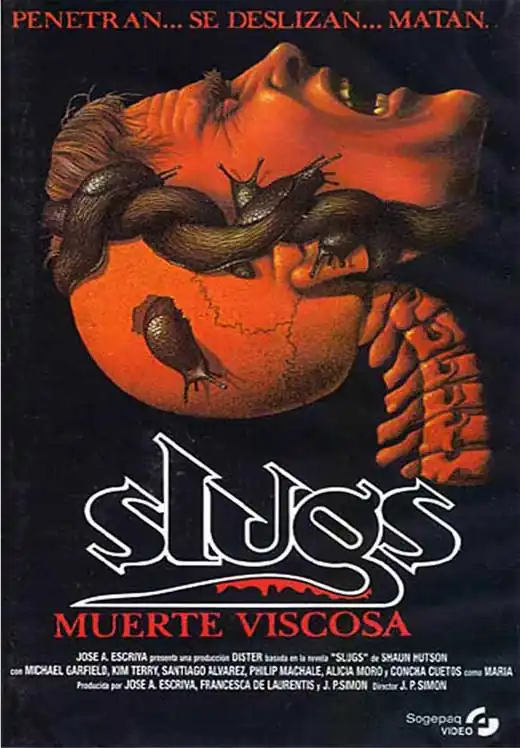 Slugs (1988)
I love a good "nature gone wild" flick like Food of the Gods or Deadly Eyes or Squirm, and Slugs certainly delivers when it comes to slugs with teeth killing everyone in sight!
Right Said Fred – "I'm Too Sexy"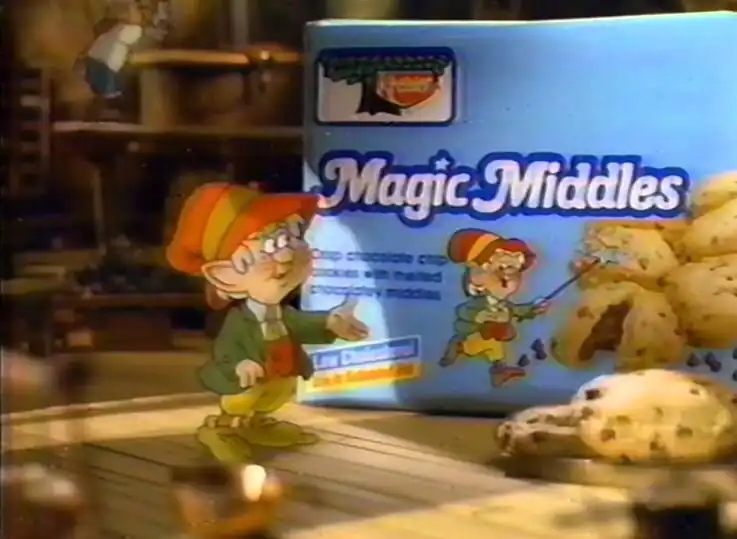 Keebler "Magic Middles"
I'm a sucker for filled cookies, so Keebler Magic Middles were a little taste of heaven.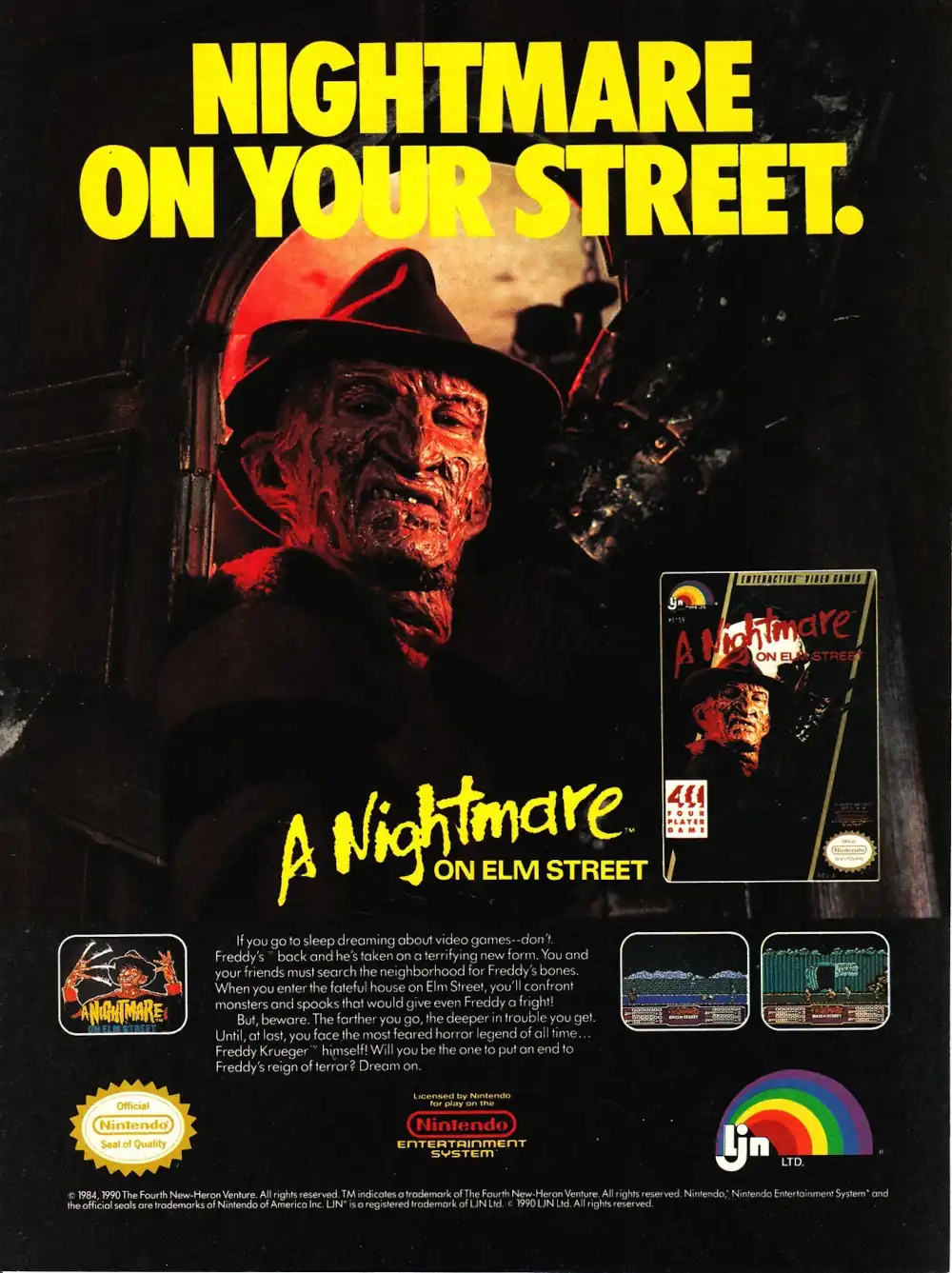 Nightmare on Elm Street (NES, 1989)
Players must wander around the city and collect Freddy Kreuger's bones to defeat him. Along the way, they face rats, cats, dogs, and skeletons. A sleep meter tracks them and transports them to the dream world.
American Gothic (1987)
A group of students try to help their friend after the death of her child, but due to engine troubles, they land the plane and end up in a cabin with an elderly couple and their infantile adult children. 
Technotronic – "Pump up the Jam"
Pippa the Doll
The Pippa Doll was an alternative to the much more expensive and popular Barbie doll.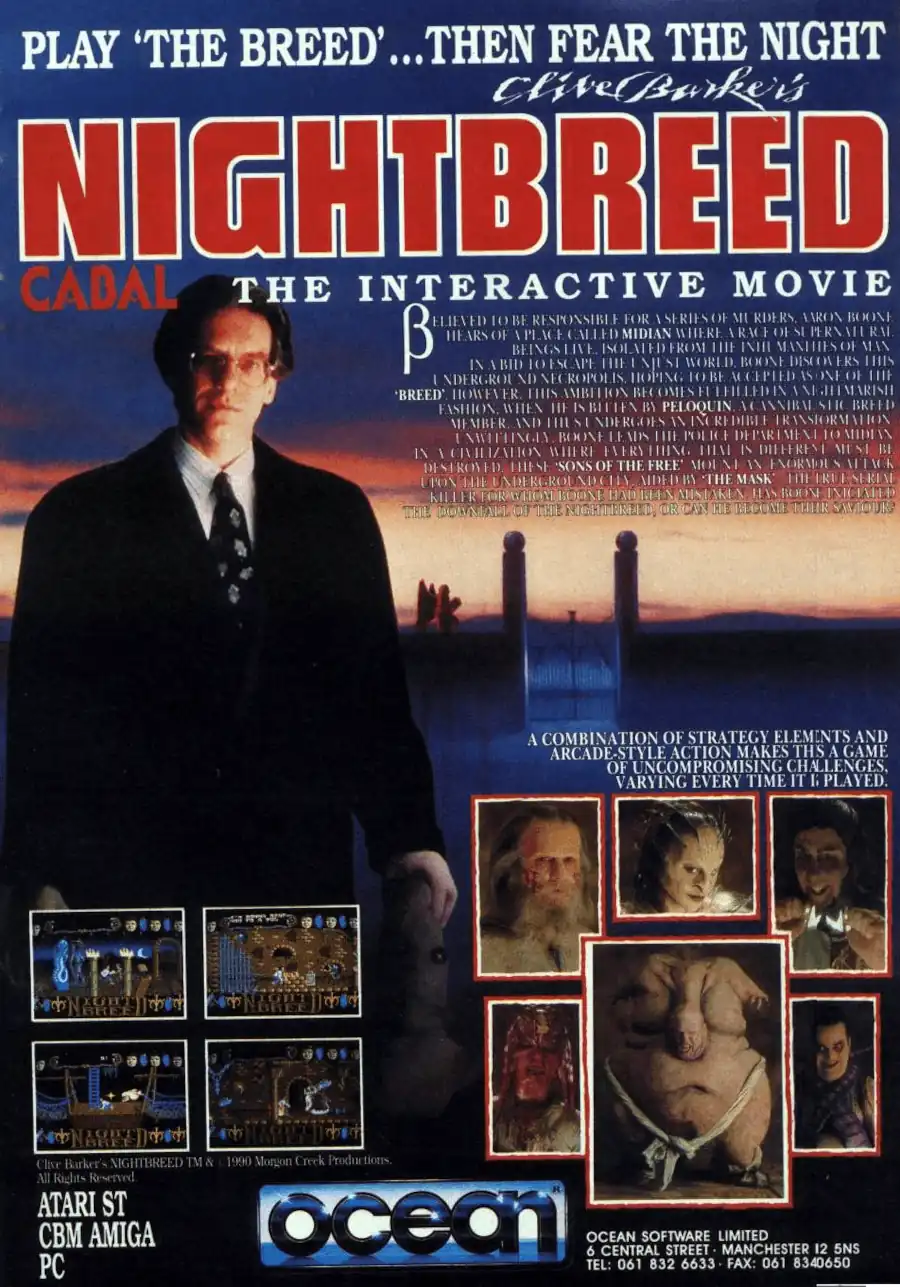 Clive Barker's Nightbreed: The Interactive Movie (1990)
Clive Barker's Nightbreed: The Interactive Movie (1990) is an adventure game with a number of action-oriented sequences that follow the story of the film as well as the novel Cabal.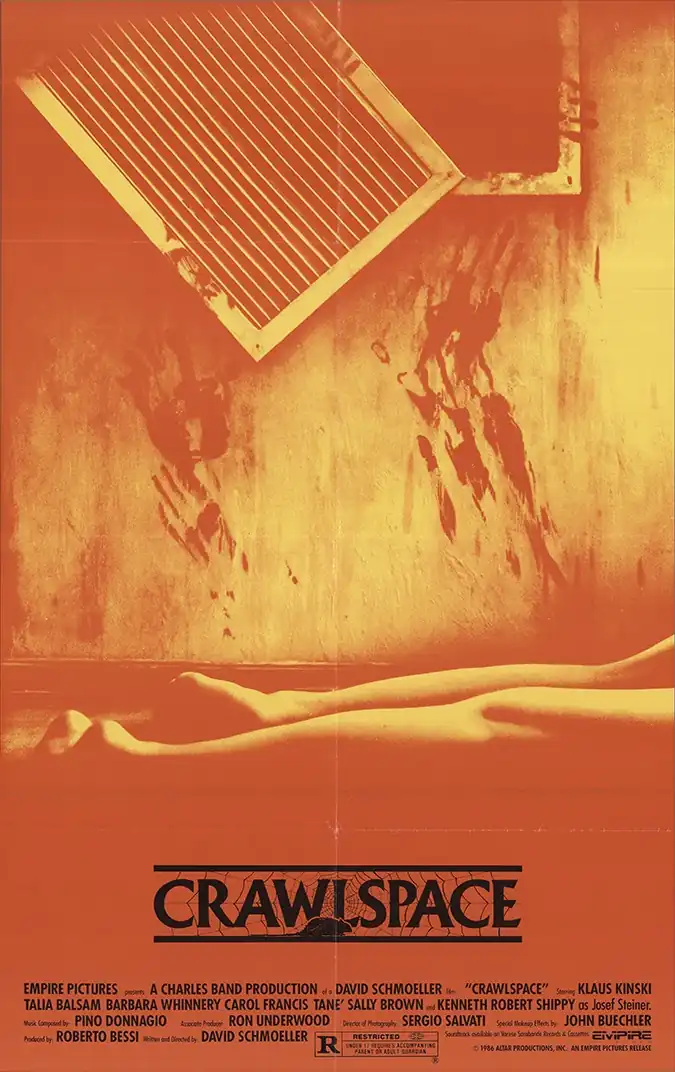 Crawlspace (1986)
Crawlspace (1986) – Klaus Kinski pulls off one of the creepiest roles of his career as a landlord of an apartment building with secret passageways, murder devices, and torture chambers. Oh, and he's also the son of a Nazi surgeon. 
Herbie Hancock – "Rock It"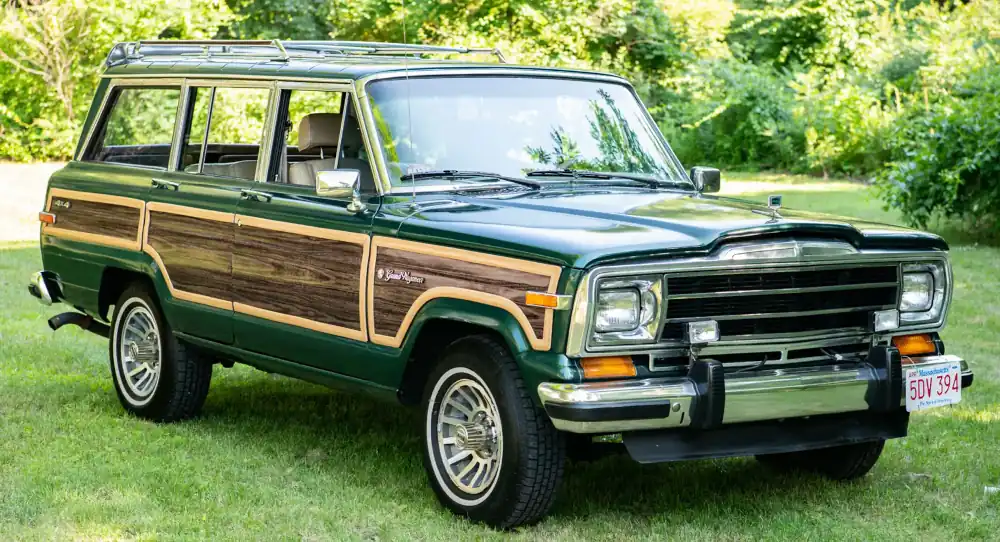 Jeep Grand Wagoneer
With the wood panelling, was it a surprise that the Jeep Wagoneer was discontinued in 1991?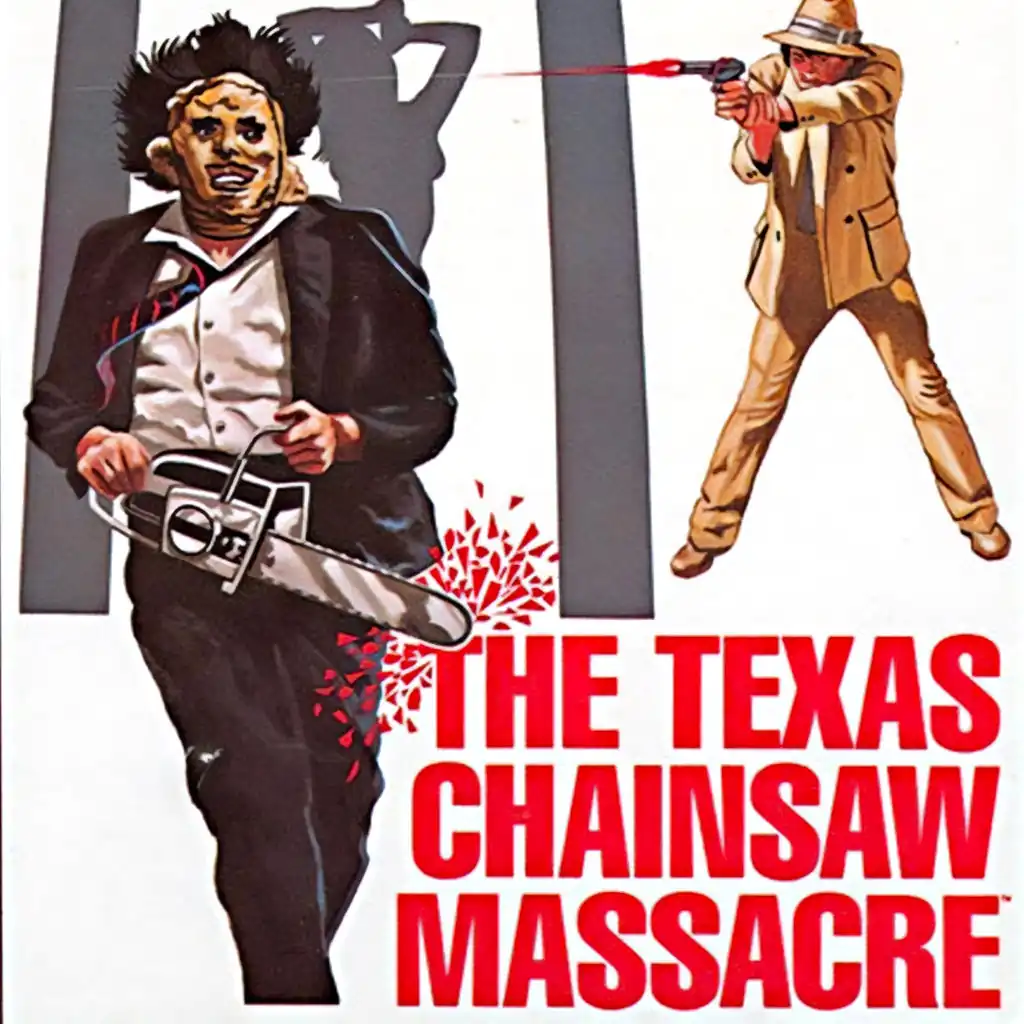 The Texas Chainsaw Massacre (1983)
Dodge fences, wheelchairs, and cow skulls as the iconic villain Leatherface wihile chasing down victims with your chainsaw. Due to its violent nature (and playing Leatherface), this game was not carried in many stores and sold poorly.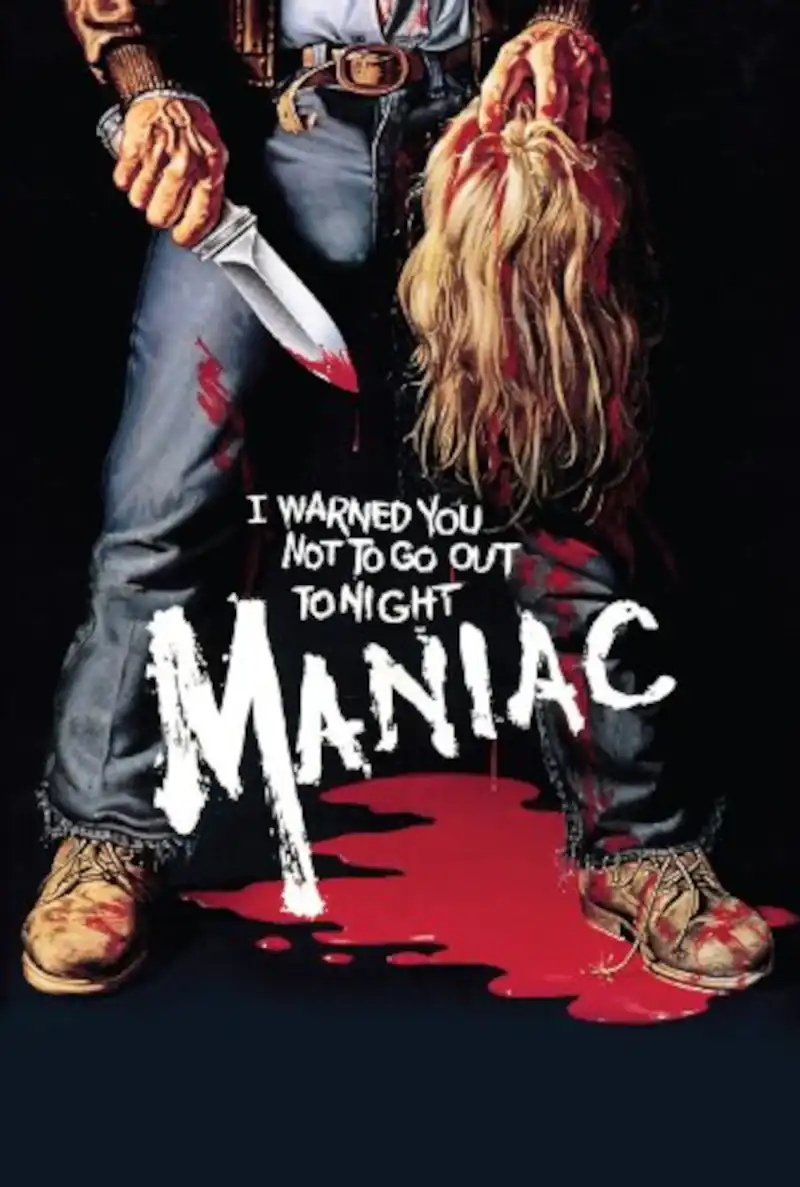 Maniac (1980)
One of the most brutal films I remember from my youth, Maniac has some killer effects. It also made me want to be a FX artist! The shotgun scene was filmed on location without a license, so they shot and zoomed off in a get-away car.
After the Fire – "Der Kommissar"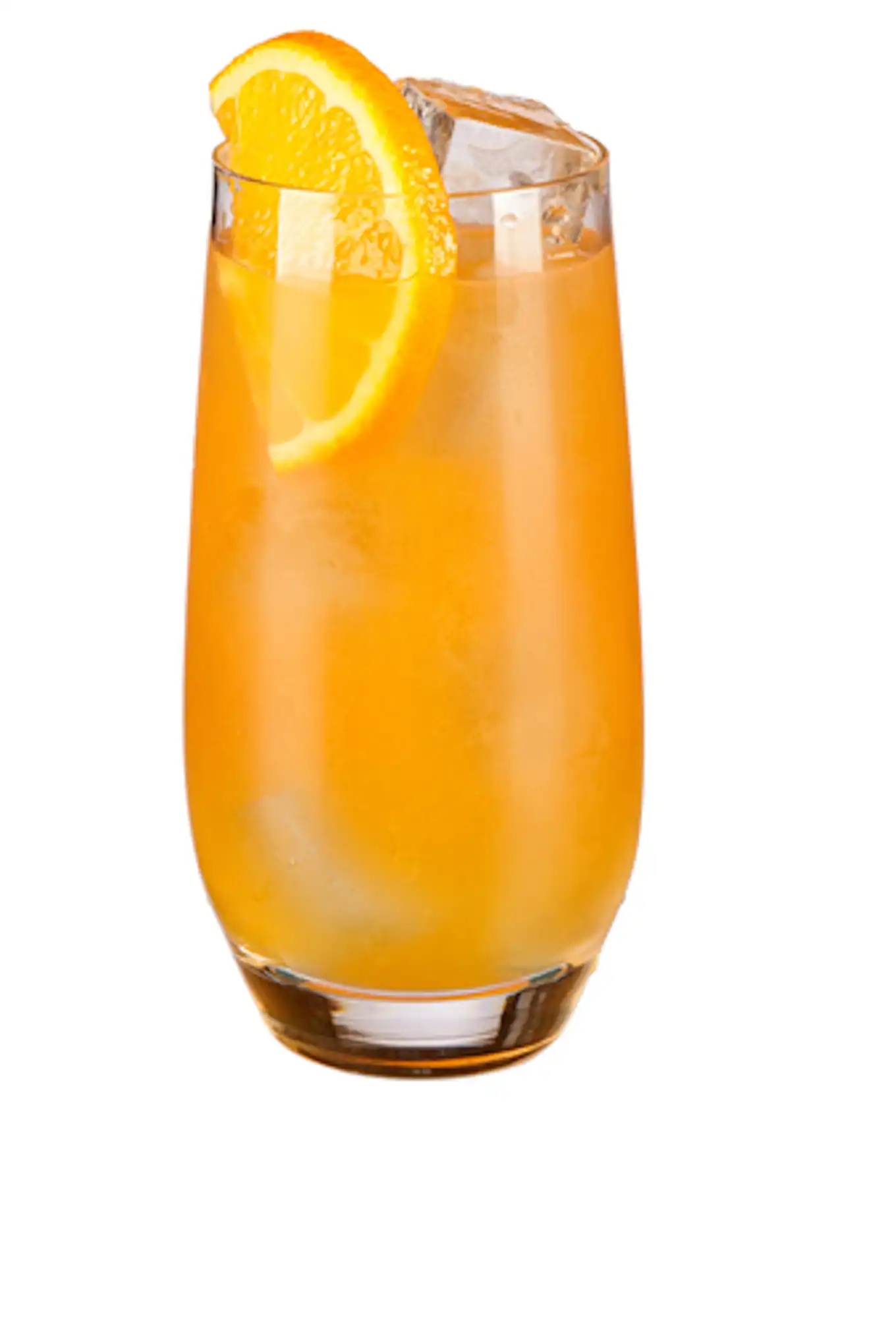 Slow Comfortable Screw Against The Wall
In the 70s a Sloe Gin Fizz swapped gin for vodka for a Slow Screw, but the drink craze didn't stop there. Add galliano (Harvey Wallbanger) for a Slow Comfortable Screw Against the Wall. So many drinks were named with the intention of having creepy guys walk up and hit on you with the name in the 1970s.
Doki Doki Literature Club (2017)
Stop reading about Doki Doki Literature Club and play it NOW! I'm serious. Not old enough to be "nostalgia," but it's the ideal of not unseeing something. Play it, you can never re-experience it nor can you explain it to anyone without spoilers.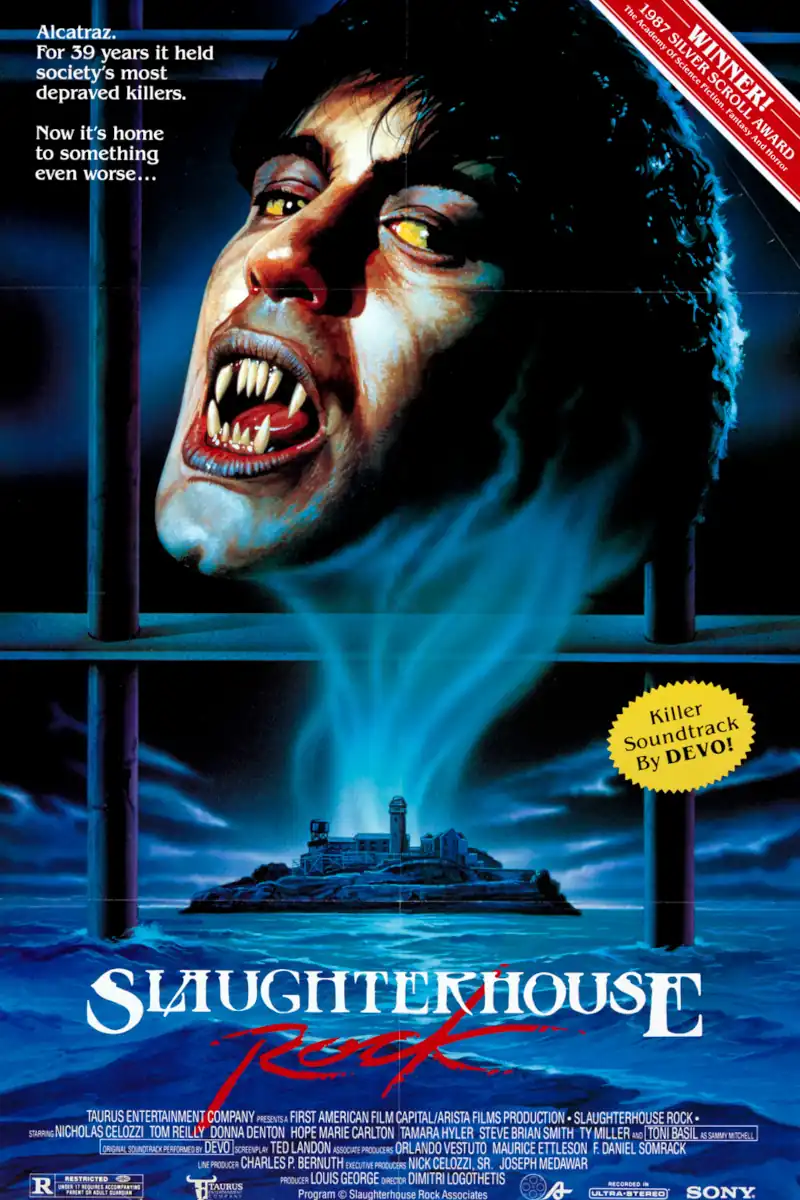 Slaughterhouse Rock (1987)
If you fancy convoluted plots, then Slaughterhouse Rock has one for you. A heavy-metal singer's ghost tries to help a dude whose brother is possessed by a cannibal demon…on Alcatraz. With a soundtrack by Devo. You read that right.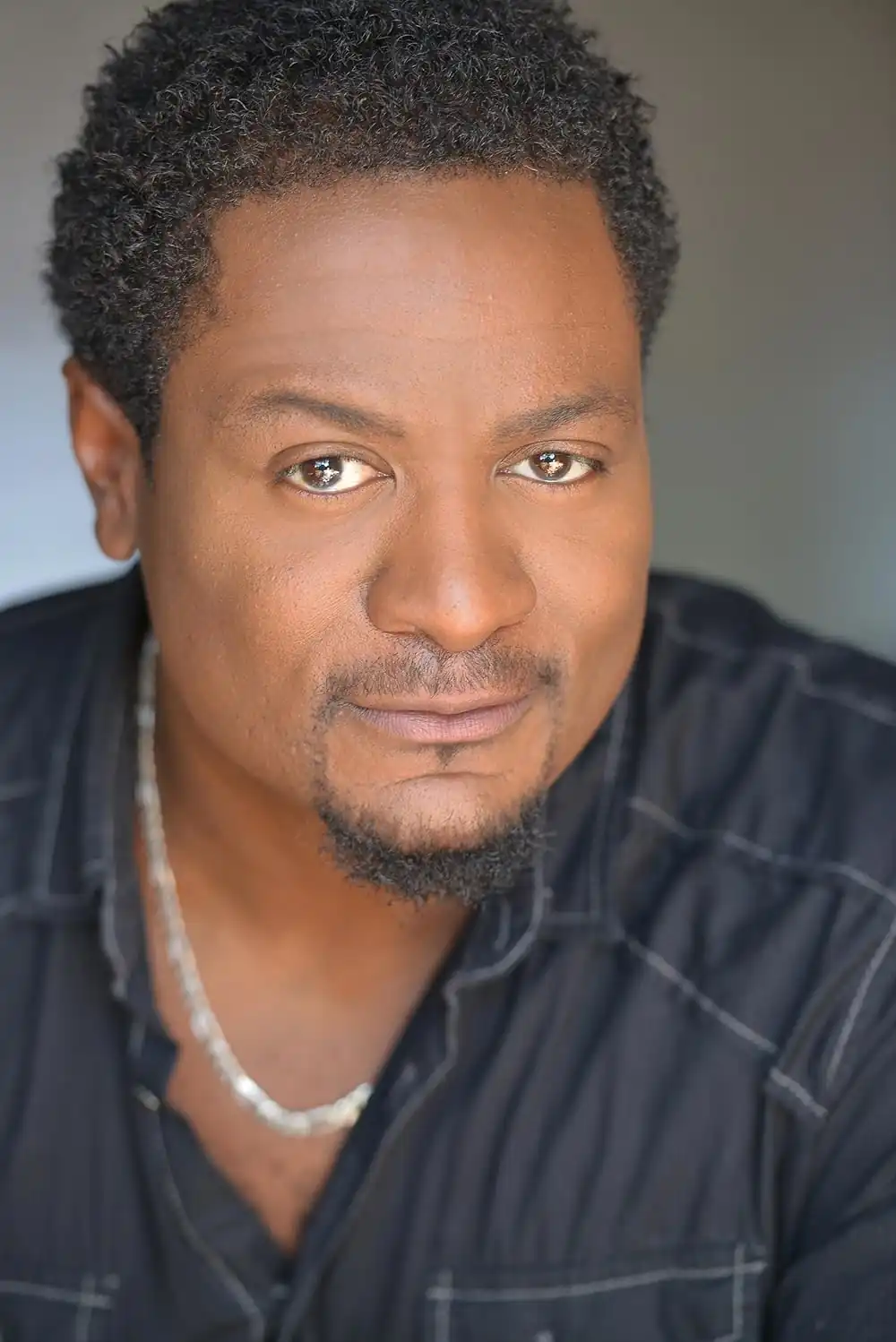 Keith Jefferson (1970-2023)
Keith Jefferson was an actor known for his roles in Django Unchained, The Hateful Eight, and Once Upon a Time in Hollywood.
He passed away on October 5th, 2023.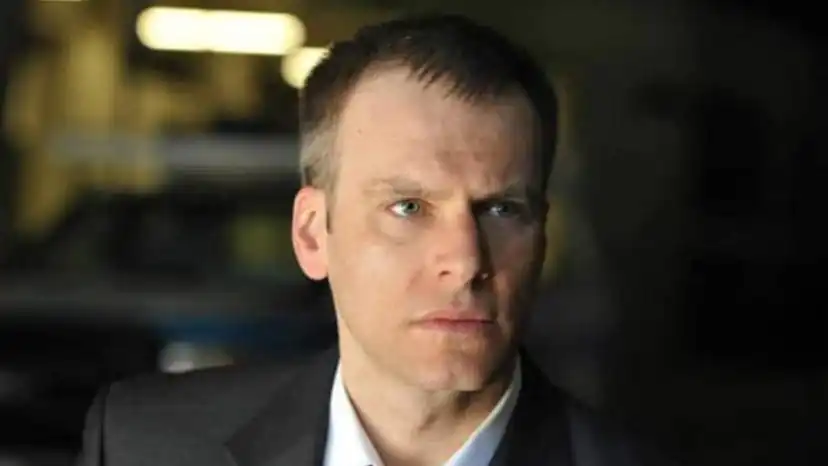 Ken Lally (1971-2023)
Ken Lally was a voice actor known for his roles in a number of video games such as Spider-Man: Miles Morales, Call of Duty: Infinite Warfare, Mortal Kombat 9, and the Resident Evil remakes.
He passed away on October 10th, 2023.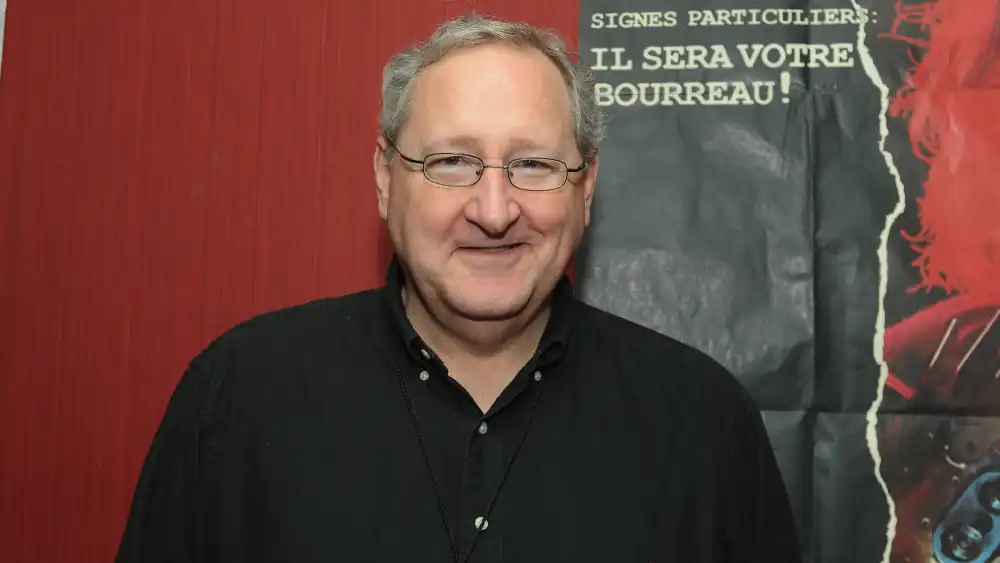 Jeff Burr (1963-2023)
Jeff Burr was an American film director, writer, and producer. He was prominently known for his horror films like Stepfather II, The Texas Chainsaw Massacre III, Pumpkinhead II: Blood Wings, and many more.
He passed away on October 10th, 2023.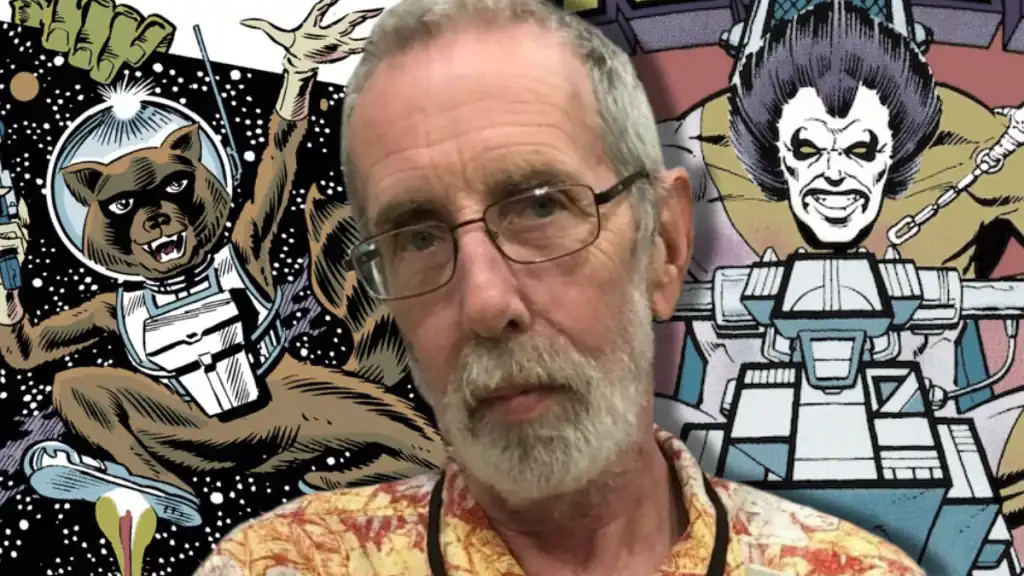 Keith Giffen (1952-2023)
Keith Giffin was a comic book artist and writer who was most known for creating the characters of Rocket Raccoon and Lobo.
He passed away on October 9th, 2023.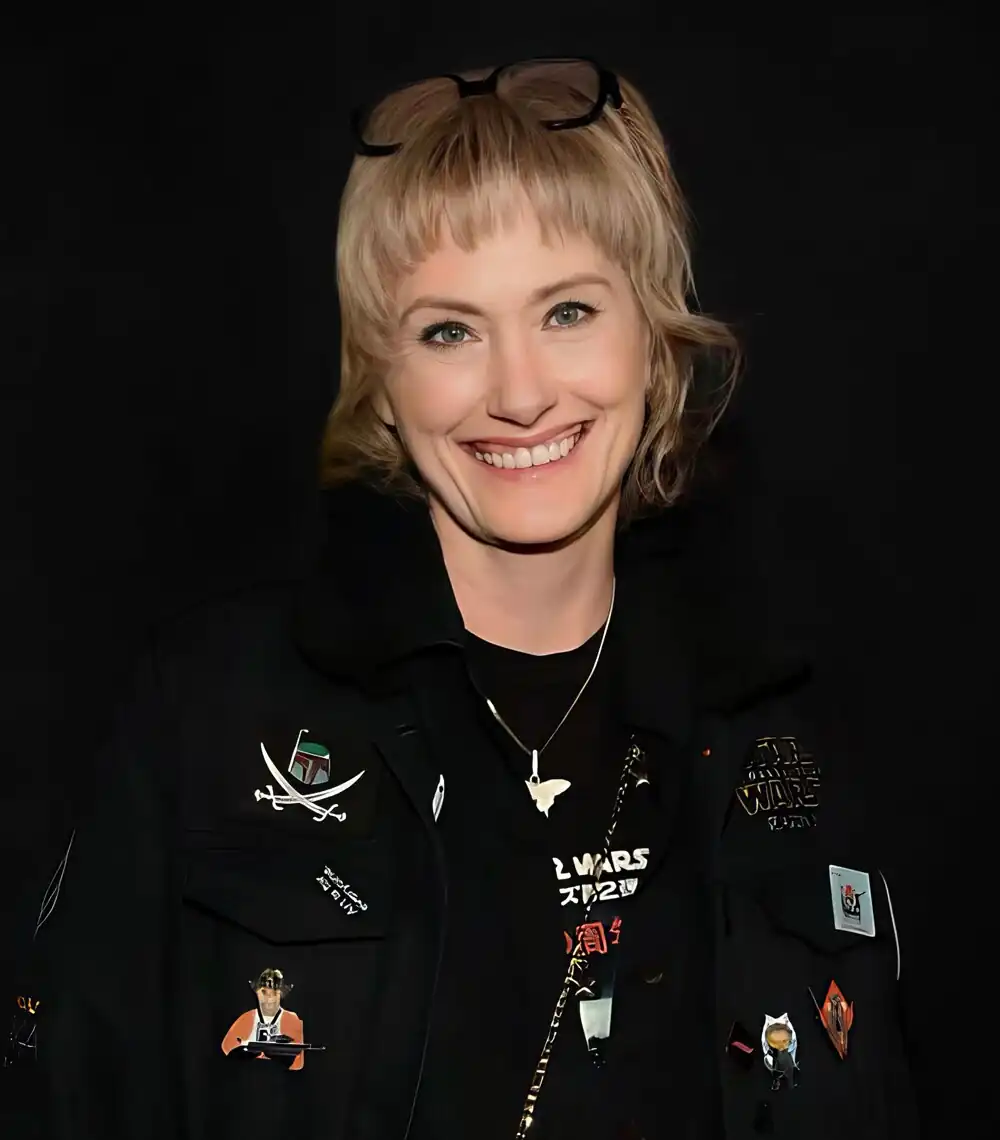 Shawna Trpcic (1966-2023)
Shawna Trpcic was an Emmy-nominated costume designer for film and television. She worked on Firefly, Buffy the Vampire Slayer, Angel, The Mandalorian, and Ahsoka.
He passed away on October 4th, 2023.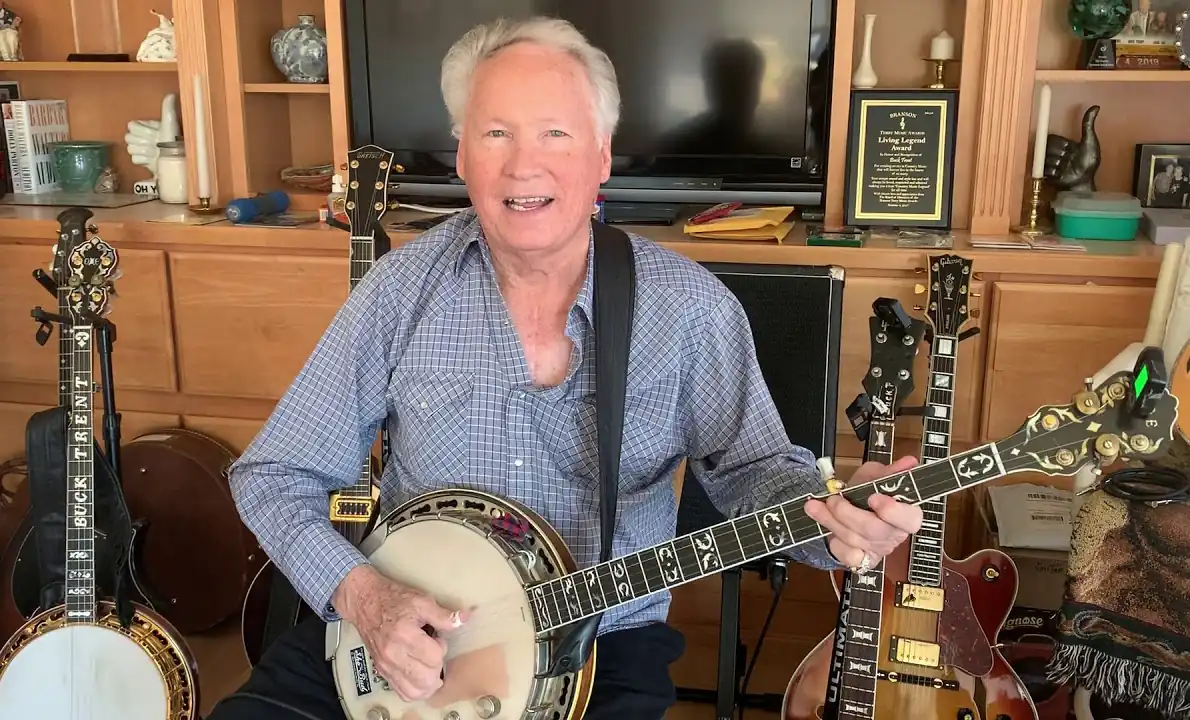 Buck Trent (1939-2023)
Buck Trent was a country music performer most known for his banjo work and time spent on the television show Hee-Haw.
He passed away on October 9th, 2023.